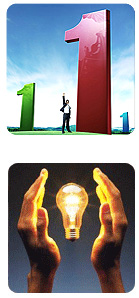 Jiayang Lighting brand concept

Enterprise positioning: professional LED lighting products supplier

Brand positioning: Lighting terminal channel advantage brand.

Consumer group positioning: provide high quality fashion lighting products for home lighting.

Product style: simple, stylish, generous
Grade positioning: the rich cultural connotation of the product, a certain artistic appreciation and aesthetic significance.

Brand connotation: good lighting representative of the lamp a way of life, cultural advocates. A taste of life, an elegant modern home life.

Design concept: simple, stylish, elegant, generous, in the simple to add the perception of the arts, to reflect the product personality.

Category combination: LED panel light, SDM lamp, LED home aluminum lamp, LED ceiling lamp, children lamp, LED fluorescent tube, LED light source, etc.